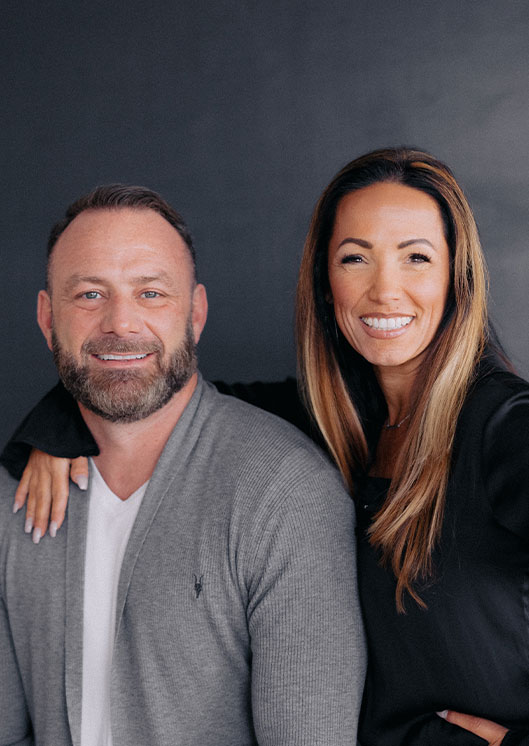 We love our church!
Together, we are seeing lives changed, prayers answered, families restored, bodies healed, and countless people partnering with the Holy Spirit to make a difference and bring heaven to earth in Tucson and beyond. What makes life change happen isn't always a perfect formula, but we know that when we do it together we become more effective. It really is a dream come true to serve a church that embodies generosity, not to get something in return, but simply because: ALL people matter to God so ALL people matter to you. THANK YOU!

While we've accomplished so much together, we believe the best is yet to come. God is giving us more vision and opportunities than ever before. Every year, we join our faith together and challenge each other to give sacrificially over-and-above our tithe. This year, our Heart for Zion offering will allow us to take a giant leap forward in fulfilling vision and capitalizing on opportunities to help even more people Encounter God and Transform Culture.

Read and pray through this information with the only intent of asking God, "What do you want me to do?"

Let's see what we can do together!

Pastors Waylon and Dana Sears
Senior Pastors
CAMPUS RENOVATIONS AND LAUNCH
In 2022 we launched Zion City Nogales and welcomed Pastor Oscar and Viviana Medina to the Zion City family. Since the opening of the campus in July 2022, we have seen a 161% growth in attendance at the services.

WE ARE CONTINUING TO MAKE RENOVATIONS AND IMPROVEMENTS TO THE ZION CITY NOGALES CAMPUS.
close
PERMANENT BUILDING RENOVATION
While our multi-campus growth strategy is not new, our renewed focus relies even more on leveraging technology to reach more people across our city and region. We know that when people are a part of a movement of God close to where they live, they begin to invite, vest, and even sacrifice to see people in their neighborhood meet Jesus.

IN 2022, WE LAUNCHED OUR 11:30 AM SERVICE AT ORO VALLEY.
Since the launch of the service, we have seen a 60% growth in attendance at the Oro Valley Campus.
We made significant improvements to our broadcast technology which has elevated our worship experiences at the Flowing Wells and Oro Valley Campuses.
WE ARE CONTINUING TO FOCUS ON OUR MULTI-SITE STRATEGY TO PREPARE OUR TEAMS FOR THE NEXT SEASON OF GROWTH.
close
PERMANENT BUILDING RENOVATION
Building renovations are underway for Zion City Santa Cruz! Following God's leading, we were able to close on this property at Ajo Way and Mission Road in 2022. We are excited about the life change that will happen in the Santa Cruz community.

JOIN US IN COMPLETELY RENOVATING OUR NEW LOCATION TO HAVE:
Worship Environments for English & Español Services
Worship Environment for Zion City Kids & Students
Prayer Rooms
City Care Center
Campus Staff Offices
Meeting Environments for Leadership & Community Development.
close
1. Pray
This is a 12-month supernatural journey of sacrificial living and giving. Begin by asking God what He wants you to give. Allow this to be a supernatural sacrifice born out of your time with God.
2. Prepare
Prepare your heart for this supernatural journey of sacrificial living and giving. Any journey this big will challenge you. You are taking a bold leap of faith in your life and God will give you the strength you need to fulfill your faith promise!
3. Participate
Be a part of Heart for Zion by giving your best offering